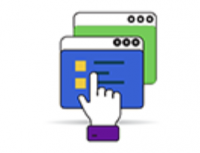 Stop Wasting Time With Social Media Strategies that Don't Work!
Join the Social Media Help Desk & Have a Coach By Your Side
Wouldn't it be great to have a social media coach on hand to answer your questions and address all of your concerns? If you want to ensure the time you spend online for your business is time well spent, this program is for you!
Learn about this opportunity by watching this video, or visit the Social Media Help Desk info page to learn all about how this could be exactly the solution you've been seeking!
The Smart Business Owner's Social Media Help Desk is "low investment, high impact." You receive the information you need and have access to me to ask questions as they come up, without the typical investment required to enlist an on-call coach!