Wouldn't it be great to have an expert at your side to  create your digital strategy and online profiles?
A social media strategist, coach, speaker, author of seven books and founder of Keppie Consulting and Keppie Careers, Miriam is well known as a go-to expert regarding social media strategies and job search. Business owners and careerists work with Miriam to learn how to market themselves competitively, both on- and off-line. She also authors magnetic bios and profiles. Top media outlets, including The Wall Street Journal, The New York Times, Business Insider and others recognize her expertise.
With over 20 years of experience, her mission is to empower you to get more done in less time and to exceed your business goals!
To succeed in an increasingly competitive market, you need to stand head and shoulders above the crowd and distinguish yourself on- and offline. Whether you have a growing business, are just starting out or want to pursue a traditional job, your digital presence speaks volumes. Are you sure it strikes the right tone? Is it magnetically attracting the audience you're targeting?
Whether you want to hand off the entire thing or learn to do it yourself, you've come to the right place if you need:
Strategic plans to help you extend your reach online to grow your business
Optimized online profiles – LinkedIn, Twitter, Instagram, Facebook, etc
Someone to manage and grow your social media platforms
Traditional marketing materials, such as a bio or a resume
Coaching to ensure you can steer your own online platforms to success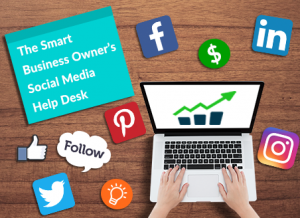 If you are an entrepreneur or professional, using cutting-edge social media techniques and highly optimized materials will help you get where you want to go.
Ask yourself:
Do you own your domain name and have a strong online presence?
Is it easy for people to find you if they want to hire someone with your expertise or purchase products you sell?
What do people find when they Google you or your business?
Do you know how to optimize your LinkedIn profile so you'll be found in searches?
Have you engaged on social networking sites such as LinkedIn, Twitter, Facebook, Instagram and others? Are you up-to-date on their latest features?
Are you wasting your time (and money) with strategies that don't work?
For executives, professionals and  job seekers: do you have an optimized resume?
When you choose Keppie Consulting, you will  have the tools you need to excel and achieve your business and career goals.
Miriam explains:
I don't just teach about these resources, I use them myself. CNN named me a "top 10 job tweeter," Forbes tapped my blog as a top career resource and Mashable.com listed me as a "top 5 influencer" for job seekers on Twitter. I have appeared in major media outlets such as CNN, the New York Times, the Wall Street Journal, ABC News and NBC news.
Unless you spend all of your time keeping up-to-date on what's happening today regarding social media marketing,  job search and how to be found for the opportunities you want, you are missing important information. It's money out the window. Let me give you the tools you need to succeed in your career or business. If you are ready, so am I!
Let's get started!